Four Reasons DUETS Collection SS23 presents the hottest hair trends for this spring and summer. Layers as well as bright and bold colors are still trending this year! The Four Reasons DUETS Collection SS23 is made of four different duets that can be used to create two different results with the same technique approach: a more commercial soft look and a more edgy rough look. Which of the following hairstyles is your favorite for the upcoming season?
DUET 1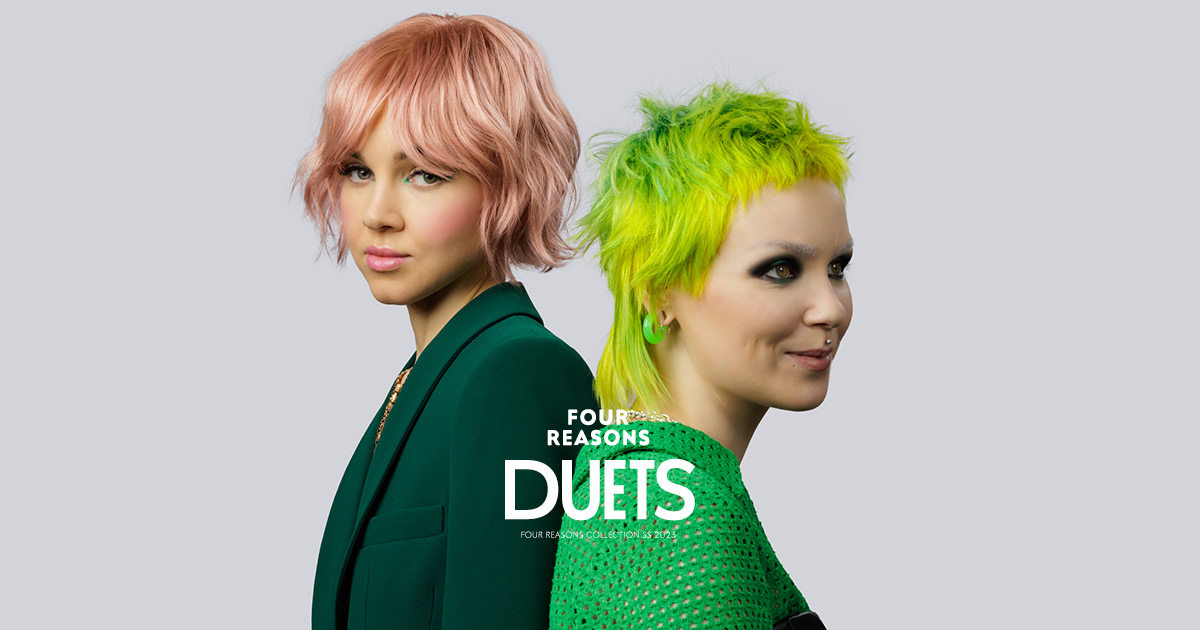 The common factors in this duet are a layered cut and global bleach. By adjusting the angle and length of the layers you can adjust the roughness or softness of the style. The edgier look of this duet uses Four Reasons Color Mask Intense Toning Treatment direct dyes that will make the style stand out. For the softer version of this duet, we toned the hair with the new Four Reasons Optima Liquids color line (coming soon!) that tones the hair softly.
DUET 2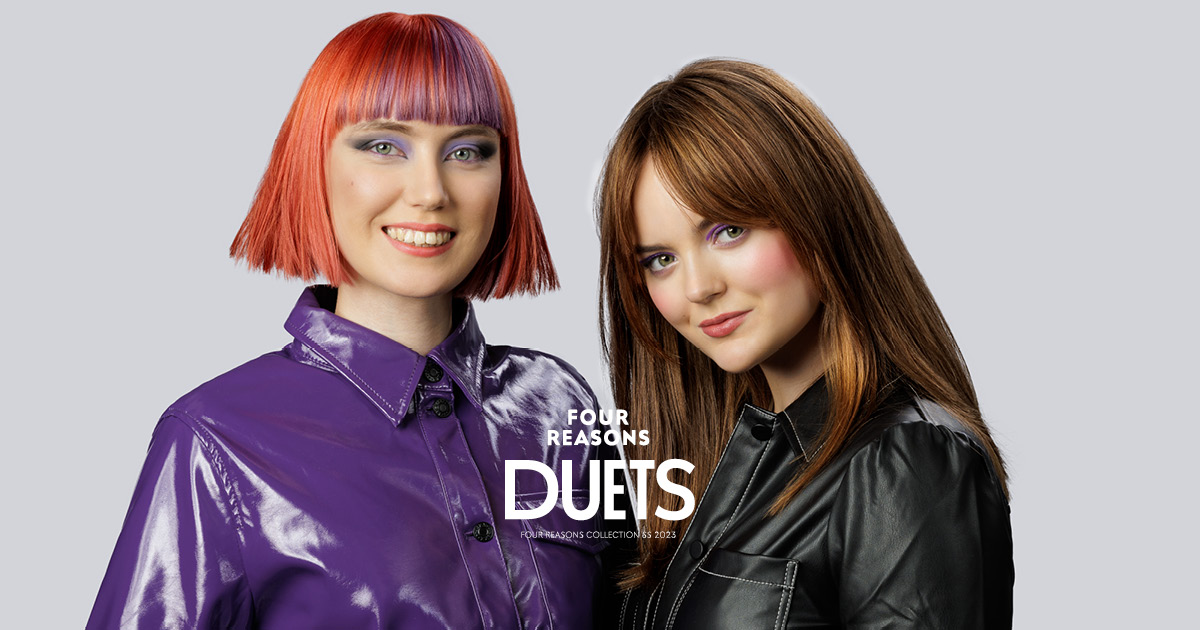 The common factor of this duet is a coloring technique called over-directed block coloring. The colors combine also warm and cool tones. This allows you to achieve surprising nuances and softness in the colors. Combination of warm and cool tones can be seen in clothing, home decor as well as hair colors. For this duet, we used the Four Reasons Luxima color line, which creates a multidimensional and glossy result.
DUET 3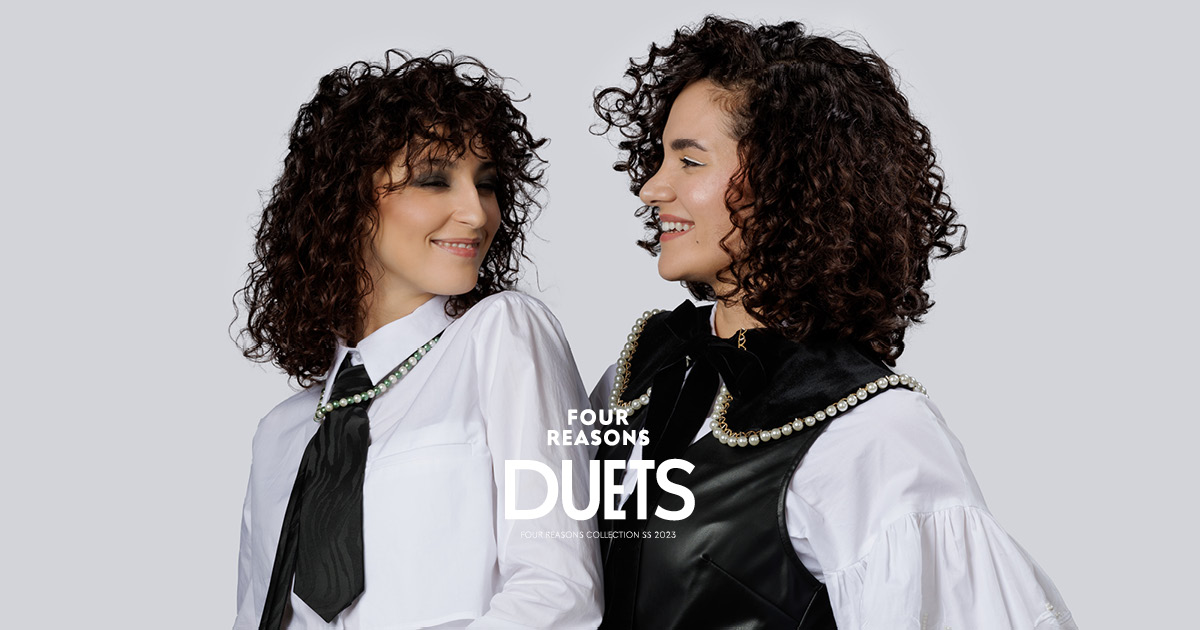 Curls and different cuts, treatment and styling of curls are common factors for this duet. In this duet, you'll find a layered and a graduated cut for curly hair. In both looks, the hair was treated and styled with the new Four Reasons Original Curl series. You'll learn to use the right kinds of products for treating and styling curly hair – whether you're dealing with a perm or natural curls. 
DUET 4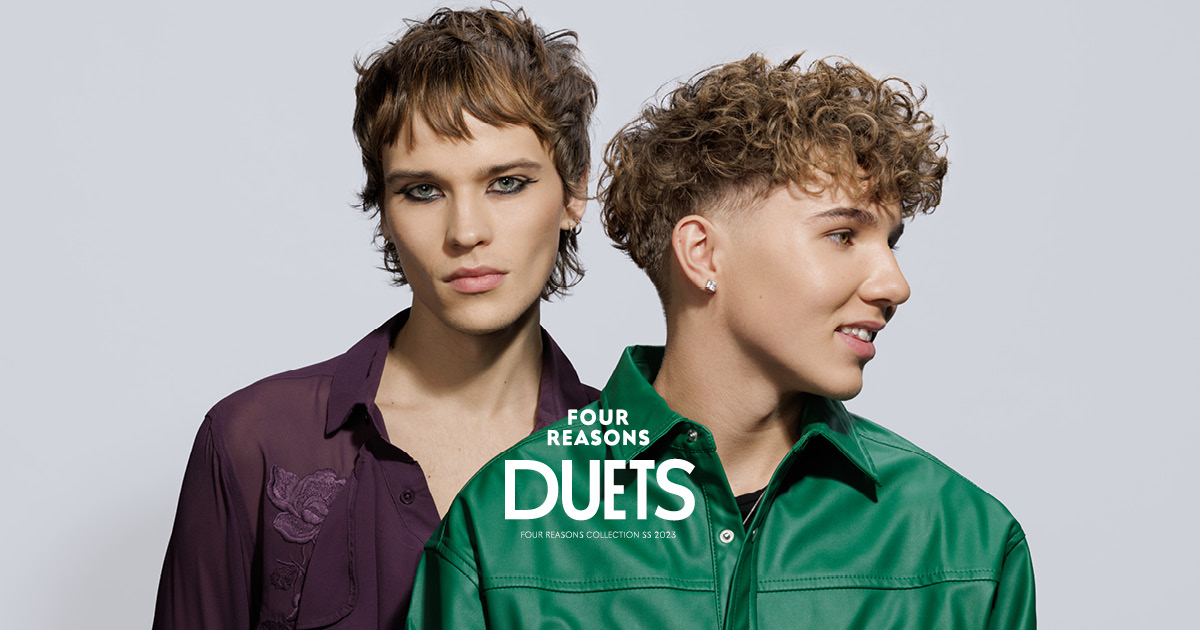 The idea of this duet is to regulate and angle the lines of the cutting technique. In the stronger look, the lines get shorter towards the face, leaving the top and middle sections of the hair with length and layers. In the softer look, the lines are more traditional and get longer towards the face. Both haircuts are designed for hair that is combed forward.