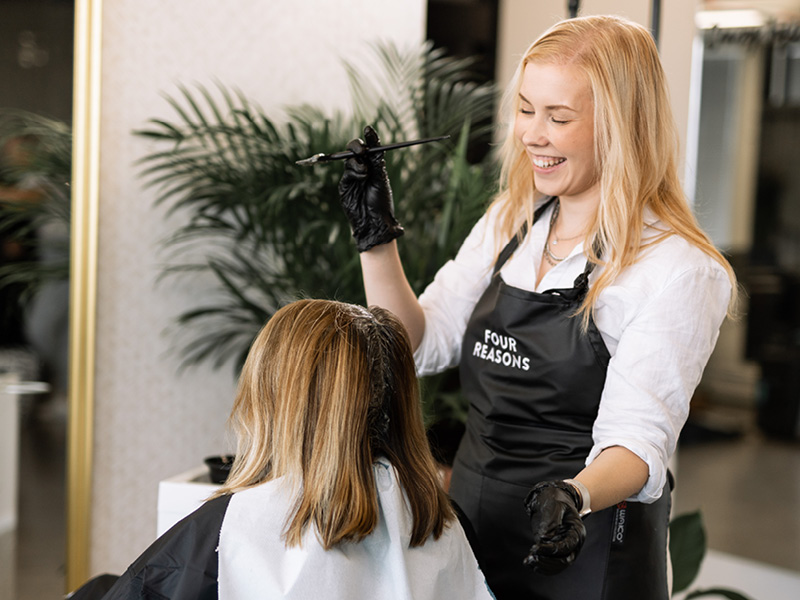 Four Reasons PRO
FOR PROFESSIONAL HAIR STYLISTS
Four Reasons PRO
FOR PROFESSIONAL HAIR STYLISTS
Hair artist,
You are a part of life's most important moments, both in everyday life and in celebrations. You are an artist and hair is your medium. In your hands, even the wildest hair dreams become true. Your job is to make others shine. To make them feel stunningly beautiful.
This is for you:
Thank you.
At Four Reasons, we can't imagine a greater honor than to be part of those moments. To contribute to those magical encounters, even just a hair's breadth. To support you, just as you support your own clients.
We want to offer more than just tools you can rely on. We want to create products and services that inspire you and help you do your best time after time. We want to be a community you can lean on when things get tough. We want to offer training that pushes you forward and encourages you to be bold and innovative.
Four Reasons is a community of passionate hair stylists whose mission is to make everyone feel gorgeous as themselves. 100% vegan, sustainably produced professional hair products, made with love for people's individual beauty.
Four Reasons
We love the real you
Our services support your success
Here are at least four reasons to choose Four Reasons as your partner. If you'd like to hear even more reasons, we'll be happy to tell you all about them.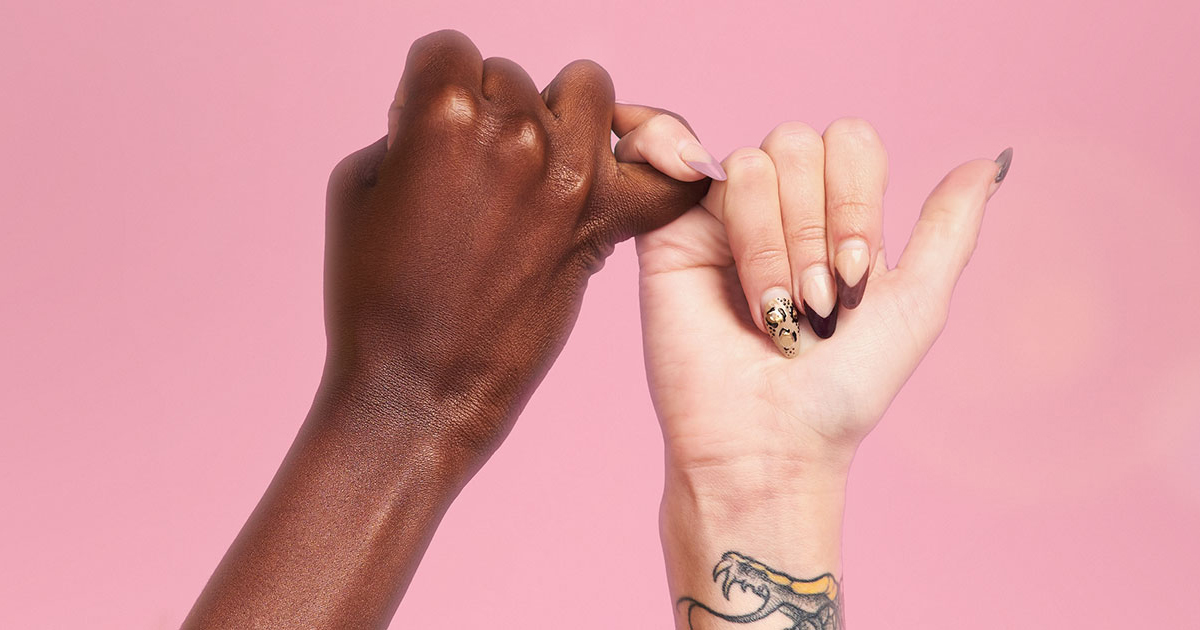 PINKY PROMISE
We take responsibility.
A hair product or even a visit to the hair salon is not a necessity. We can make do without them.
Hair however is a part of our identity, it plays a part in our mood, it is a way to express yourself. It's important for many of us that our hair reflects what we feel we are. That is why we don't use just any old hair products. We want to do our part in promoting responsible production and sustainable consumption. Our long-term development work aims at creating products with a life cycle built on responsible choices that are based on sustainable development.
Take a look at our sustainability goals, accomplishments and our sustainability report of 2021 in here.
Four Reasons as a company
Established in 1997, Miraculos Oy is the largest company in Finland specializing in the sales, marketing and import of the hair salon sector's products and services. Our own brand, Four Reasons, is the most successful line of salon cosmetics by many indicators; half of Finnish women use products of the range and, in addition to Finland, it's available in 15 export countries.  
In addition to the Four Reasons products and training services aimed at professional hair stylists, our product range includes popular international hair cosmetics brands, such as Paul Mitchell and Olaplex. 
Miraculos is part of the family-owned Finnish Transmeri Group with a turnover of EUR 222 million in 2020. In all, the group employs more than 750 people.
Thanks, complaints or love?
Our products are made for you, so it is important for us to hear what you think. Ask about our products or share your feelings.