We ask you to welcome the newest addition to our family: singing sensation Saara Aalto joins forces with us. We are beyond excited about this collaboration – Saara is a stunning personality who shares our values and mission. She bravely travels off the beaten path.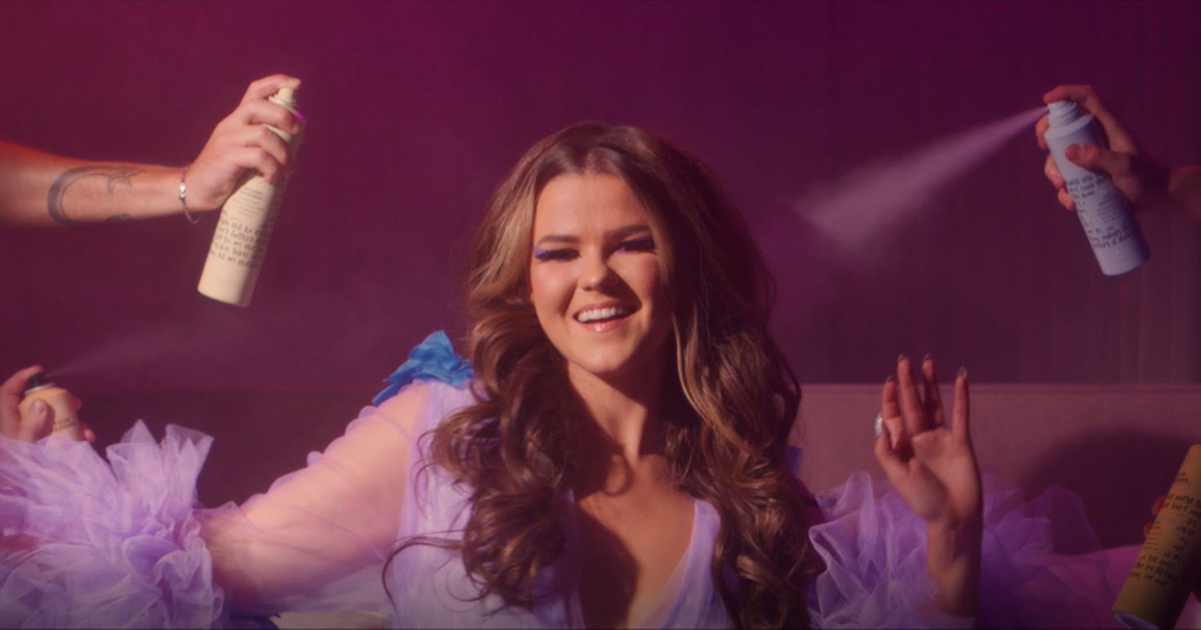 We are also included in Saara's new music video, and we couldn't be more proud of her. The video for her new song "When the Sun Goes Down" was shot in London, and it also features one of the UK's most popular drag queens, Baga Chipz. The song has raised interest around Europe, and it has been added to the playlist of British The Hits Radio Pride, among others. Listen to the song and watch the amazing music video below.
Psst! If you look carefully, you will be among the first to see the new delicious packaging of the Four Reasons Original line. Thanks to her honorary status as a new Four Reasons family member, Saara tested the content of the yummy bottles in advance. You can try out these fab products in January!
"Four Reasons is a rebel in the hair industry, with the mission of fighting against the constant search for perfection. With its choices, Four Reasons encourages everyone to love themselves as they are. Our values and mission in life are a perfect match, and I was super excited to find a Finnish brand with which I could present Finnish expertise and courage to the world. I'm so excited about this collaboration!" Saara describes her emotions and writes on Instagram: "We were meant to be together!!!"
That's a fact! The feeling is mutual, Saara. That is why we want to welcome our new family member in our own way. At Four Reasons, we create a description for a new person by letting everyone say something nice about them – you can find all of our descriptions here. Here you have it:
"Saara is a super-talented singer with a positive attitude towards life that shines through in everything she does. She is a perky, happy and bubbly personality, who has appeared in the dreams of one of our employees in the past week as a Disney princess who hit the high notes perfectly when singing to deer. Saara represents everything we value: persistence, the joy of life and the skill to turn the daily grind into a celebration. If we had to describe her in one phrase, it would be this statement that is also on the new Four Reasons Original bottles: Character can't be photoshopped. Saara is truly herself."
Welcome to the fam!